Attention: Executive Assistants, "Techie Geeks",
Secretaries and Customer Service Reps
Want to make money from the comfort
of your own home?
Join Our "Sack the Boss" Campaign
Register here for our FREE Fortnightly Journal that will show you how you can use your skills to make money in your own Virtual Assistant Business
*Note - Your privacy is our #1 priority and your details will not be sold, given, traded or rented to anyone else.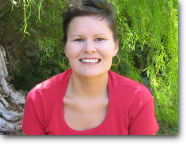 "I must say that this is the first time I have ever had a job where I look forward to working every day. I am enjoying the fact that I get to learn something new, that it challenges me and of course the working conditions are the best I could ask for!"
Michelle Riley
Virtual Assistant
http://www.myvaspace.com

When I first decided to plunge into the role of Virtual Assistant, I didn't know what a 'shopping cart' or 'list manager' was. Thanks to Karletta's training and support, I quickly developed into a skilled and knowledgeable professional. I owe my success as a Virtual Assistant and Customer Service Representative to Karletta's ability to provide a wealth of information and encouragement. Thanks, K!
Diane Mendez
Middletown, CT USA


Is this you?
"I want a position that enables me to balance my work life with my personal life."

"I am sick of fixed hours and sitting in traffic from home to work and work to home".

"I am an at home parent and want to utilize my Executive / Personal Assistant skills at home"

"I want to set my own hours and work for my own business"

"I want a challenging role, but also want to learn new things"

"I want to work from home"
There is a solution …
And it's not a dodgy scam, multi-level marketing, OR telemarketing – it's a genuine "work from home" solution using your existing skills.
It's called being a Virtual Assistant. "What's that" you may ask?
About ten years ago, I got sick of the rat race, sick of the office politics and sick of the boss, so I started to work from home, offering business services remotely to small businesses. I used my home pc, phone and email to offer, communicate and deliver my services.
Well as time went on, I did enjoy my new found freedom, but as with any traditional business, it was "lumpy" income. I had good months and bad months, but that said - I made a good living and had a great lifestyle (I absolutely love the flexibility of working from home). I then started working for an internet marketer as their "Virtual Assistant" from my home office.
I discovered that I could work from home with a virtual team of motivated people, learn the latest technologies, and earn triple my income. Also the work provided a continuity of income, I could expand my income by increasing my skills and services to my clients.
Last year, a client paid for my plane ticket to Ireland to attend a training seminar that she held. What a great experience, not only that free international travel, but I met a lot of great business owners, and realised there is such a big need for skilled Virtual Assistants around the world.

I get a constant stream of internet marketers asking, "Where can I find a great VA" - seriously, it's one of the most frequently asked questions by startup internet marketers.
So here I am – on one hand, I have dozens of internet marketers approach me to provide "virtual" admin services. And on the other hand, every week I have someone say to me, "You work from home don't you? I want to do what you do".
Do you see where this is heading – "supply and demand". I know there's a tonne of people out there wanting our services and I know where to find them. I know YOU want to work from home, having the freedom of your own business.
It is this very knowledge, which has motivated me to share what I know. I couldn't do this on my own, and have teamed up with John – tech head, business manager, and husband.
We know how to get new clients, we know how to have a thriving virtual assistant business. We want to help YOU start your own business, using your existing skills. We can't handle all the client's ourselves, so now it's time for us to share what we know with others. And there's a "kickback" for us as well :-) - we'll have a skilled and talented group of Virtual Assistants we can rely on to refer clients to!
We're here to help YOU use your existing skills to build your own business and earn cash while working from home.

"Do you want to sack the boss?"
"Do you want increase your income working from home?"
"Do you want to have balance and control in your life?

Say goodbye to office politics, stressful traffic, and the age old problem "what will I wear today" All you need to get started is sign up for our FREE fortnightly journal. We'll share with you, the skills, mindsets, technology, tips and resources you need to be able to "sack the boss" and work for yourself from home. If you're already working from home and want to know how to get more clients and earn more, then we'll be covering that also.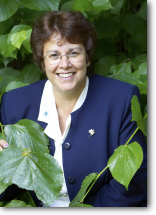 Thank you very much for the professional advice and help you have given me whilst I have been setting up my home working business. Your excellent suggestions enabled me to calculate and price competitively and also ensures that any work I undertake in the future will be profitable.
I have received a great deal more work as a result of your help. The time I spend working from home is reaping financial rewards.
Sincere thanks
Daphne Sharp
Typing Matters

"I have learnt so much from you since starting my own Virtual Assistant business. Not only in starting and growing my business, but in my personal life also. The advice you have given me has proved invaluable – especially in relation to handling new clients. Since working with you, my income has increased by 30% and my business has improved in many other areas."

Prabu Tharmarajan
Virtual Assistant

Join Our "Sack the Boss" Campaign
Register here for our FREE Fortnightly Journal that will show you how you can use your skills to make money in your own Virtual Assistant Business
*Note - Your privacy is our #1 priority and your details will not be sold, given, traded or rented to anyone else.